Zion Presbyterian Church participates in three major Mission projects, in addition to several smaller local outreach efforts. Our congregation receives great blessing as we seek to reach out and make a difference in the name of Jesus Christ.
The Upper Room Hospitality Ministry provides both a Soup Kitchen in Charlottetown (101 Richmond Street) as well as a Food Bank (33 Belmont Street) to help meet the needs of people needing a good meal and a helping hand. Your donations to Missions helps support this important local outreach.
Camp Keir
Camp Keir has been a blessing to generations of Island children and young people, from its early days in French River to its current location in beautiful Canoe Cove. Some of the current campers are children – and grandchildren! – of Camp Keir alumni. As great a blessing as the Camp has been in the past, the greatest days are still ahead – if we catch a vision of Camp Keir as an integral part of each congregation's Mission Outreach and Christian Education programme. Zion is looking to lead the way in our Presbytery in this regard.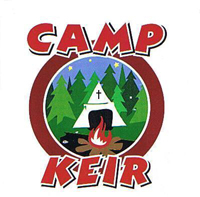 Sunday School and Youth Group work together to raise up the future generation of our church – a generation that is already among us. But Sunday School and Youth Group can't do it all. And that's where Camp Keir comes in.
While Sunday School is foundational, and while Youth Group builds and sustains a young, faithful community of mutual support, Camp is often the setting where children and young people encounter a different level of Christian commitment and faith. Often times, Camp Keir is the place where our children or young people first make a conscious commitment to follow Christ.
All of us want the best for our children and young people. All of us want our children and youth to grow and continue in the faith. All of us want the next generation to be committed to following Christ. The combination of foundational Sunday School, supportive Youth Ministry and challenging, transformational Church Camping is the most effective way to ensure this happens. Your support of Camp Keir through our monthly contributions of $250, made possible through your generosity to our Missions Fund, and the participation of our children and youth, will have a profound impact on the life of our church, now and in generations to come, as together we catch a vision of Camp Keir as an integral part of Zion's Mission Outreach and Christian Education programme.
Canadian FoodGrains Bank
Since, 2007, Zion has been involved in the funding, preparation, planting, oversight, and harvesting of soybean and other crops on Prince Edward Island. Working together with local landowners and farmers, your participation and generosity quite literally saved thousands of lives, of people who otherwise would have tragically starved to death.
The Canadian FoodGrains Bank is a partnership of Canadian church-based agencies working to end hunger in developing countries by increasing and deepening the involvement of Canadians in efforts to end hunger. It is a tremendously effective way to provide food for the hungry, and to see our gifts marvellously multiplied. Our congregation is excited to play a part!
How Does It Work?
Farmers and landowners make fields available for planting.
Donations to CFGB (from congregations like ours!) pays for the preparation, seed, planting and harvest of the crop.
The money from the sale of the crop – including the profit! – is matched 4-1 by Canadian Foreign Affairs, Trade and Development.
These 4-1 funds are then used to purchase food for the hungry
Distribution is handled mostly by local church organizations at no additional cost.
Seed, wells, equipment and expertise are also provided for farming in hungry nations
God bless you for your generous support of our Missions Programs. The Missions Committee would also welcome those who would share their time, energy and enthusiasm for Mission with us through participation in our Projects and our Committee. Please prayerfully consider how you can be a part of this exciting work. We would love to have you with us, as together we seek to make a difference in the name of Jesus Christ, coming to Know Christ and to Make Him Known!